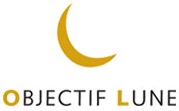 Objectif Lune's mission is to free customers from legacy mentality by creating elegant software tools to help their users communicate more effectively with their own customers.
Design, distribution, management and/or re-engineering of data driven communications, all parts are covered, independent of hardware compatibility considerations.
Founded 20 years ago
Started in 1993 from an idea by three friends, Objectif Lune now has over 240 employees worldwide, serving over 20 000 organizations, who all want to bring their customer communications to the next level. With technical support around the world and 3 R&D facilities in Montreal, The Netherlands, and Australia, Objectif Lune works hard to make lives easier.
Product and Services
Best suited for commercial output, corporate output and IT & system integration markets, Objectif Lune's portfolio consists of three main product lines : PrintShop Mail, PlanetPress and PReS. Covering the entire spectrum from entry-level to enterprise applications, Objectif Lune's products have the ability to grow with their users' needs.
Get personal with your customers
PrintShop Mail Connect is a standalone variable data composition tool designed to make the creation and production of targeted promotional communications simple. Now you can design for print and email using one tool, without the need for plug-ins to external design software.
Business process & Data-driven communication automation
PlanetPress reads whatever your current systems output and provides you with the tools and freedom to use data any way you want. Automate processes, move data around, we're telling you, you'll fall back in love with your systems all over again.
Initiate document workflow from your mobile device
Using an e-form on a mobile device, your employees will be able to capture data and information in the field. Forms can be sent back to the home office as soon as a connection is available. Once the information is received, automated processes like confirmation emails or billing system updates are triggered. The automation possibilities are endless.
High speed, high volume dynamic print, emails and web pages,

With PReS Connect Objectif Lune don't try to convert print format into HTML for your emails or web pages. They are actually built in HTML. Objectif Lune decided to take the problem from the end so HTML comes first. That means that from the same design tool, you can generate native, responsive and good looking web documents as well as printed documents.
PReS Connect is able to take AFP print, convert it and send it to standard laser printers freeing you from the maintenance of AFP printers.
---
Acknowledgements and Copyrights
This site is owned and managed by Open Seas (UK) Ltd with Objectif Lune content recreated with the express authorisation of Objectif Lune. Open Seas are an official Objectif Lune Reseller partner in the UK.