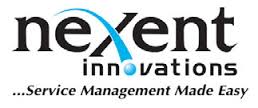 Since 1994, Nexent Innovations Inc. has provided business solutions for thousands of field service clients in over 45 countries around the world.
As one of the most well regarded service management software packages in the world, Miracle Service™ has been improving company bottom lines for more than 20 years. With their modular service software approach, start with the features you require today and easily add on as your company grows.
Nexent's products provide the best value for money in service management software.
Miracle Service is used by many respected and profitable service operationsthat are renowned for the service they provide.
---

From larger companies to those with fewer than 25 employees, Miracle Service is the service management software that will ensure you are operating at peak efficiency throughout your company.
Miracle Service is used by over 5000 users in 45 countries in a wide range of industries including vending, HVAC, office equipment, medical equipment, scales, telecoms, fire & intruder alarms, restaurant, security & banking equipment.
---
The core Miracle Service software contains the essentials for all service organisations such as contract management & billing plus technician scheduling & billing.

There's also a range of Miracle Service add-on modules & features to customise the software to match your specific business requirements
Nexent understands the specific challenges and unique needs of your industry.
Helping field service companies improve their productivity & boost their bottom line is what has made Nexent the field service software of choice for thousands of service providers.

A library of Miracle Service resources including blogs, white papers, videos, system requirements and technical support.

---
Acknowledgements and Copyrights
Open Seas (UK) Ltd has been providing local sales and support services to our Miracle Service users in the UK and Europe since 1998. This site is owned and managed by Open Seas (UK) Ltd with Miracle Service content recreated with the express authorisation of Nexent Inc. Open Seas is an official Miracle Service partner for the UK and Ireland.