Protection Against Ever Evolving Treats
Using advanced AI learning, Trend Micro stops ransomware so you can enjoy your digital life safely. It also protects against malware, online banking and shopping threats and much more. Top rated by industry experts, Trend Micro Security delivers 100% protection against web threats.
Trend Micro, a global cybersecurity leader, helps make the world safe for exchanging digital information. Fueled by decades of security expertise, global threat research, and continuous innovation, our cybersecurity platform protects 500,000+ organizations and 250+ million individuals across clouds, networks, devices, and endpoints.
As a leader in cloud and enterprise cybersecurity, our platform delivers central visibility for better, faster detection and response and a powerful range of advanced threat defense techniques optimized for environments, like AWS, Microsoft, and Google.
---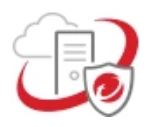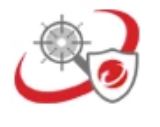 Secure your physical, virtual, cloud, and container environments more effectively with the Trend Micro Cloud One™ security services platform.
Automated & Flexible - Save time, gain visibility. You choose the cloud, the platforms, and the tools, and we leverage our turn-key integrations and broad APIs. Automated deployment and discovery lead to operational efficiencies and accelerated, streamlined compliance.
Protect against known, unknown and undisclosed vulnerabilities across IT and IOT environments with Trend Micro Network One™.
Network detection and response (NDR) enables organizations to monitor network traffic moving inbound, outbound, and laterally across the network and react and respond to malicious activity and suspicious behavior at the network layer and beyond.
Protect your endpoints, email, and more with Trend Micro Apex One™.
Gain a broader perspective and better context to detect threats with the industry-leading XDR capabilities of Trend Micro Vision One.
XDR sensors across email, endpoints, servers, cloud workloads, and networks identify and correlate activities to produce high-confidence detections — with the power to search, investigate, analyze, and respond from a single console.
---
Acknowledgements and Copyrights
This site is owned and managed by Open Seas (UK) Ltd with Trend Micro content recreated with the express authorisation of Trend Micro. Open Seas is an official Trend Micro business reseller in the UK.