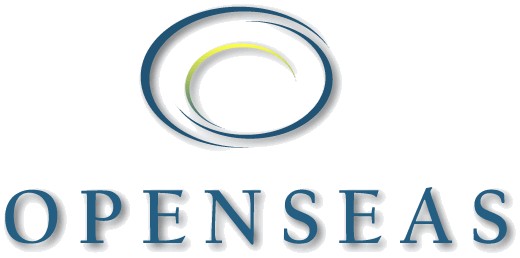 Since its inception in Paris in the early 1990s Open Seas has been supporting users of the HP3000 mini computer platform both with its own software and as a reseller for other software software titles.
Over the past 25 years that role has changed with times, especially with HP 'sun setting' the venerable HP3000. Our products like many, but by no means all, of our customers have migrated to Unix and windows platforms.

FANTASIA
is much more than just an electronic forms and check printing package. Its sophisticated text mark-up language makes easy work of on-the-fly output formatting for everything from manuals and client stock portfolios, to insurance and legal documents with variable contract clauses. Fantasia is also used as a dynamic mail merge tool where whole paragraphs, pages and graphics change depending on the variables data found a the output stream. Fantasia includes numerous built in fonts and bar codes.
Fantasia is software for the HP3000 computer systems though a unix version was sold during the 1990s.
OpenPDF
is a PCL to PDF conversion product for the HP3000 computer system based on Visual Software's PCL2PDF (for Windows and Unix). OpenPDF converts text & graphics to optimised PDFs.
The optional SpoolPDF add-on converts MPE spool file CCTL commands to PCL enabling aqny HP3000 spool file to be converted to PDF regardless of the source application which created the output file.
Meta-View/SOS Performance Manager (was ClearView)
The Meta-View Performance Manager from Lund Performance Solutions provides data instantaneously over the Internet in both graphical and tabular form. This all-in-one performance management software package addresses Windows monitoring, Windows management, UNIX server and web server administration concerns.
About Meta-View Performance Manager
Real-Time, Multi-Host, Multi-Platform, Management Reporting.

Supports MPE/iX, HP-UX, Sun Solaris, Linux, IBM AIX, & Windows

Completely User Customisable.
Includes Performance Gallery Gold
In-depth, historical performance charting program.

Able to collect statistics from HP e3000, HP 9000, Linux, Sun Solaris, IBM AIX, Windows and XP hosts.

Graphs and tables are easily automated for delivery.

Works collaboratively with Meta-View Performance Manager.
Flexibase
FLEXIBASE/IMAGE provides a comprehensive set of facilities for the management and analysis of IMAGE, TurboIMAGE and IMAGE/SQL databases on HP3000 computers.
Flexibase provides systems development staff with database restructuring and test database creation functions. It provides operations staff with quick capacity changes, automatic capacity management and database repair functions. It provides system managers with database performance analysis and optimization tools. It provides computer auditors with database integrity checking and transaction analysis facilities. The functions listed below can be selected from the FLEXIBASE menu.
De-Frag/X Disk Manager
De-Frag/X Disk Manager from Lund Performance Solutions is a complete disk environment management tool for the HP e3000. De-Frag/X Disk performs disk analyses, condenses and defragments without taking users offline.
Includes MAP display to illustrate fragmentation on a disk-by-disk or system-wide basis.

Impact system performance by addressing I/O issues

Highly-regarded system management tool, considered essential performance software.
Shadow Data Replicator
from Lund Performance Solutionsprovides the answer to crucial data management problems HP e3000 systems administrators face, including providing high data availability and good data access performance.
Real-time replication of TurboIMAGE/XL databases, KSAM files and flat files

Copies are kept identical to file originals on the primary system
System Manager's Toolbox
The Toolbox is a highly-regarded set of sophisticated system utilities from Lund Performance Solutions, devised to streamline, increase performance and help make day-to-day operations and repetitive tasks on the HP3000 easier and more efficient. The System Manager's Toolbox offers tuning and tools all-in-one package.
Migrating Off the HP3000?
AMXW from Fresche Legacy is the one stop shop for migrating all your MPE/iX environment to HP-UX or Windows giving you an MPE envornment on the new operating system.
With AMXW, the MPE, VPLUS, and Image intrinsic calls are unaltered and continue to function natively in the new environment without harming performance. MPE specifics, such as JCL batch jobs, file equations, JCW, UDCs, command files and variables are all supported — allowing the MPE environment to run as is on the new platform.
---
Acknowledgements and Copyrights
This site is owned and managed by Open Seas (UK) Ltd. Fantasia & OpenPDF are Open Seas software products.